Welcome to
Sri Calibrations Services
Sri Calibrations Services made a humble beginning in 2000 at Hyderabad, specializes in calibration and inspection services. Initiated with a few headcounts, today we meet a range of calibrations and inspection requirements of the manufacturing sector. Services rendered by our experts and efficient engineers remain compliant as per ISO/IEC 17025-2017 and 9001-2015 standards.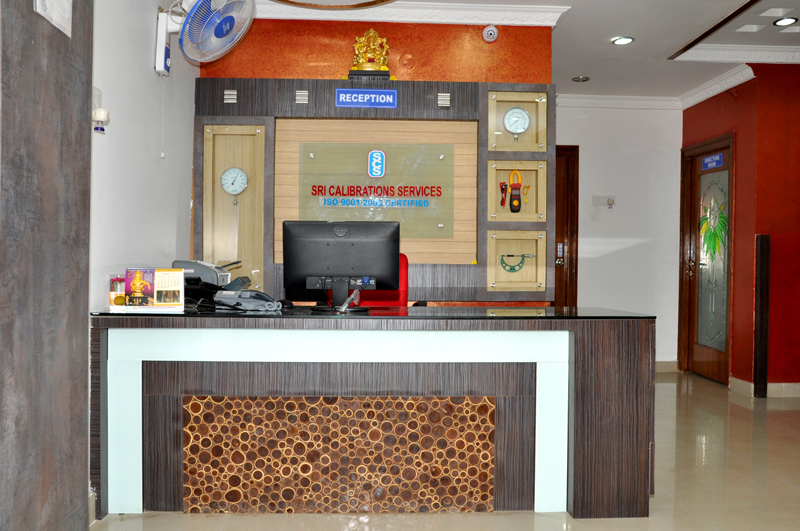 We have executed calibration services to Govt. & Private industries like ANDHRA SUGARS, AUROBINDO PHARMA, BPCL, BHARATH BIO TECH, CADBURY, COCO.COLA, DRDL, DIVIS LABORATORIES, Dr REDDYS LABORATORIES, E.l. DUPONI, EpTRt, GMR, HETERO LABS, HAL,I-&T, LAURUS LABS, MYLAN, NATCO PHARMA, NOVARTIS, NCCB, HPCL, IOCL, NSL SUGARS, RCC LABORATORIES, RCl, PPL, PEPSI CO, PFIZER, SHANTHA BIOTECH,TORRENT PHARMA, ULTRATECH CEMENTS, L&T, VIZAG STEEL PLANT etc…., considering our prompt and trusted services, our customers increased and we were opted to update our laboratory to the National / International standards. SCS thus furthered to develope a client base in public and private to multinational institutes and organizations in manufacturing and service sectors.
Our values 'Be Efficient', 'Develop Expertise' and 'Stay Updated' define our culture. Surrounded by these beliefs our services are targeted at giving the optimum performance of the devices. Serving a range of customers demand operating in wide-ranging environments molded us to develop tailored practices. Over the years our norms always found a matching fit with clients objectives. This attitude has helped us to be consistent and efficient in both labs & factory sites.
High Performance Work System
Efficient human resource, up-to-date equipment, amenities and infrastructure put together make us a high performance work system.
To facilitate the knowledge and skill enhancement of our team; they are on regular training at llQM- Jaipur, CETE- Hyderabad and ETDC- Bangalore. The efficiency and effectiveness with which we deliver the services has earned us prestigious 'NABL Accreditation' as per ISO/IEC 17O25: 2017 standards in a range of parameters. They include: Electro-technical, Thermal & Mechanical (Pressure, Dimensional and Mass & Volume).
Within a company owned build-up area of 6000 sq. ft we have developed an exceptional laboratory, administrative wings with the entire required infrastructure. Our advanced laboratory equipments meet the ISO/IEC 17025-2017 standards which helps us to give you the best of our services.
We are all the time delighted to be of service to you. Our 24/7 friendly customer care executives makesyou enjoythe best of ourservices'
To provide quality calibration services in accordance with National / International standards to fulfill our customer requirements.